Date: Monday, December 11, 2017 | 6:30pm – 8:00pm
Register Now: $20
Tis' the season….for managing difficult family members, for multiple office holiday parties, for just one more slice of cheesecake. We often make excuses for over-indulging during the holiday season; however, sometimes, we eat to numb ourselves from uncomfortable feelings such as anxiety, depression, loneliness, and boredom. If this scenario sounds familiar, then this lecture is for you! Come learn the triggers of your emotional eating and drinking, and more importantly, effective strategies for overcoming this self-sabotaging behavior.
Presenter: Kristene A. Doyle, Ph.D.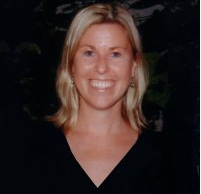 Dr. Doyle's clinical and research interests include Eating Disorders & Weight Management, RE&CBT treatment of children and adolescents, and Cognitive-Behavioral Therapeutic Process, Outcome & Dissemination. Dr. Doyle is the co-author of A Practitioner's Guide to Rational Emotive Behavior Therapy and co-editor of The Journal of Rational-Emotive & Cognitive-Behavior Therapy. She has presented her research at several national and international conventions, including those of the American Psychological Association (APA), Association for Behavioral and Cognitive Therapies (ABCT), and the World Congress of Behavioral and Cognitive Therapies. In addition, Dr. Doyle has published in numerous scientific journals, some of which include Journal of Social Behavior and Personality, and The Journal of Rational Emotive and Cognitive-Behavior Therapy. Dr. Doyle has been treating individuals with eating disorders and emotional eating for over 20 years.