26 CE Credits
Thursday-Saturday, Time: 9:00am – 5:00pm
Sunday, 9:00am – 5:00pm
ELIGIBILITY
Open to psychologists, counselors, social workers, physicians, nurses, and graduate students. Minimum qualification for certificate candidacy is a master's degree in psychology or counseling, M.S.W., M.D., or R.N. Other helping professionals (e.g., alcoholism counselors) may be eligible to participate in the full Practicum but will receive a Paraprofessional Certificate. Proof of degree or license must accompany registration form. Participants must have the Primary Certificate to qualify.
Professionals will further their knowledge of rational-emotive and cognitive behavior therapy, as well as up-to-date research and clinical applications, and will receive individual supervision in small groups with a certified REBT supervisor.
During the 4-Day Advanced Practicum, participants will learn to:
Describe how to apply REBT to treat couples and common relationship problems
Apply techniques for disputing irrational beliefs
Design strategies for working with clients who are resistant
Assess when to use behavioral & emotional approaches with clients
Participants will receive:
Live demonstrations of therapy sessions.
14 hours of lectures on advanced assessment strategies, case conceptualizations, and intervention skills.
12 hours of small group supervised practice of REBT and CBT skills.
Special Topics Seminars include Applications of REBT to Relationships; Basic Philosophy of Rational Emotive Behavior Therapy (REBT) and Cognitive Change; The Working Alliance in REBT; Acceptance in REBT.
FACULTY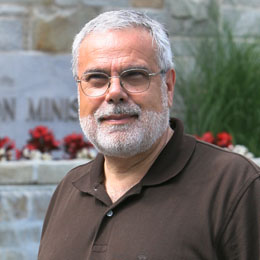 Raymond DiGiuseppe, Ph.D., Director of Professional Education, Albert Ellis Institute; Chairperson and Professor, Psychology Department, St. John's University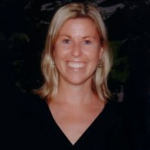 Kristene A. Doyle, Ph.D., Director , Albert Ellis Institute
PREREQUISITE: Primary Certificate.
Albert Ellis Institute (AEI) is approved by the American Psychological Association to sponsor continuing education for psychologists. AEI maintains responsibility for this program and its content.
Albert Ellis Institute is an NBCC-Approved Continuing Education Provider (ACEP) and may offer NBCC-approved clock hours for events that meet NBCC requirements. The ACEP is solely responsible for all aspects of the program.
Albert Ellis Institute SW CPE is recognized by the New York State Education Department's State Board for Social Work as an approved provider of continuing education for licensed social workers #0131.
Albert Ellis Institute is recognized by the New York State Education Department's State Board for Mental Health Practitioners as an approved provider of continuing education for licensed mental health counselors. #MHC-0019