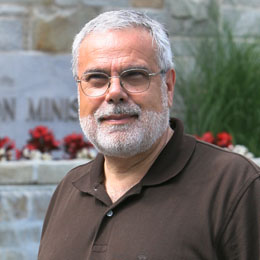 Leader: Raymond DiGiuseppe, Ph.D., Director of Professional Education and Clinical Supervisor, Albert Ellis Institute
Date: Friday, March 24, 2017 | 1:30 pm – 4:30 pm
Location: 145 East 32nd Street, 9th Floor (Directions)
Registration: $100| F/T Students: $90 | 3 CE Credits
Overview:
This workshop will review what we know about anger and the implication of this knowledge for identifying anger disorders, and assessing and treating anger problems. It will propose a model of anger as a clinical problem. Existing measures of anger and aggression will be examined. The workshop will also focus on how anger and related concepts appear in DSM-5 and ICD-10.  The research literature on anger interventions will be presented and the implementation of interventions for individual, couples, and group therapy will be presented.  Case examples will be provided.
Learning Objectives:
Participants will describe the cross-cultural characteristics of anger as a normal and problematic emotion.
Participants will describe how anger and the related concepts of irritability and aggression appear in DSM-5 and ICD-10.
Participants will explain what instruments and strategies exist for anger and aggression problems.
Participants will explain the arguments for and against the inclusion of a new anger disorder.
Participants will recite the empirical research on treatments for disturbed anger and aggression.
Participants will describe case examples of using anger treatments.
Registration: $100| F/T Students: $90 | 3 CE Credits
Continuing Education Credit:
Albert Ellis Institute (AEI) is approved by the American Psychological Association to sponsor continuing education for psychologists. AEI maintains responsibility for this program and its content.
Albert Ellis Institute is an NBCC-Approved Continuing Education Provider (ACEP) and may offer NBCC-approved clock hours for events that meet NBCC requirements. The ACEP is solely responsible for all aspects of the program.
Albert Ellis Institute is recognized by the New York State Education Department's (NYSED) State Board for Social Workers as an approved provider of continuing education for licensed social workers #0131.
Albert Ellis Institute is recognized by the New York State Education Department's State Board for Mental Health Practitioners as an approved provider of continuing education for licensed mental health counselors. #MHC-0019