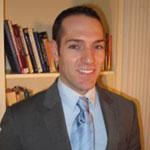 Leader: Michael Hickey, Ph.D.
Date: Friday, January 20, 2017 | 1:30 pm – 4:30 pm
Location: 145 East 32nd Street, 9th Floor (Directions)
Registration: $100| F/T Students: $90 | 3 CE Credits
Overview:
This workshop will first review clinical and diagnostic characteristics of Obsessive-Compulsive Disorder. Participants will be introduced to the rationale and effective implementation of cognitive behavioral strategies based on the most recent research on effective treatment of OCD. Specifically, participants will learn how to conduct a proper functional assessment, collaborate with clients in constructing relevant exposure hierarchies, implement appropriate exposure and response prevention (ERP) interventions, and identify and gradually eliminate safety behaviors. Cognitive strategies based on Rational-Emotive & Cognitive Behavior Therapy (RE&CBT) principles will be integrated throughout the workshop as part of preparing for and maximizing the effectiveness of exposure therapy, as well to address various unhealthy emotions that commonly co-occur with OCD (e.g., anger, depression, shame etc.)
Learning Objectives:
Participants will describe methods to successfully identify and diagnose Obsessive-Compulsive Disorder
Participants will demonstrate behavioral techniques (e.g, exposure and response prevention) that have been shown to significantly reduce various OCD symptoms and improve daily functioning.
Participants will explain effective cognitive strategies to address resistance, provide support and motivation, maximize effectiveness of exposure and address comorbid emotional disturbance (e.g., anger, depression, shame etc.)
Schedule:
1:30 – 2:00 – Symptom presentation & differential diagnosis of Obsessive-Compulsive Disorder (OCD)
2:00 – 2:30 – Cognitive interventions to address secondary emotional disturbance and prepare for ERP
2:30 – 3:00 - Implementing functional assessment for exposure therapy in OCD
3:00 – 3:15- Break
3:15 – 4:30 - Introduction to proper implementation of behavioral techniques with demonstrations (e.g., imaginal and in-vivo exposure therapy, response/ritual prevention)
4:30 - Evaluations & Distribution of C.E. Letters
Registration: $100| F/T Students: $90 | 3 CE Credits
Continuing Education Credit:
Albert Ellis Institute (AEI) is approved by the American Psychological Association to sponsor continuing education for psychologists. AEI maintains responsibility for this program and its content.
Albert Ellis Institute is an NBCC-Approved Continuing Education Provider (ACEP) and may offer NBCC-approved clock hours for events that meet NBCC requirements. The ACEP is solely responsible for all aspects of the program.
Albert Ellis Institute is recognized by the New York State Education Department's (NYSED) State Board for Social Workers as an approved provider of continuing education for licensed social workers #0131.
Albert Ellis Institute is recognized by the New York State Education Department's State Board for Mental Health Practitioners as an approved provider of continuing education for licensed mental health counselors. #MHC-0019