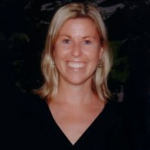 Kristene A. Doyle, Ph.D., Sc.D. is the Director of the Albert Ellis Institute (AEI). Dr. Doyle is also Director of Clinical Services, founding Director of the Eating Disorders Treatment and Research Center (EDTRC), and a licensed psychologist at AEI. During her 16-year tenure at AEI, Dr. Doyle has held various leadership roles including Associate Executive Director, Training and Development Coordinator, and Director of Child and Family Services. She is also a Diplomate in Rational-Emotive & Cognitive-Behavior Therapy (RE & CBT) and serves on the Diplomate Board.
In addition to training and supervising AEI's fellows and staff therapists, Dr. Doyle conducts numerous workshops and professional trainings throughout the world. With a distinguished international presence, Dr. Doyle has influenced the growth and practice of RE & CBT in countries spanning several continents including South America, Europe, Asia and Africa.
Dr. Doyle's clinical and research interests include Eating Disorders & Weight Management, RE&CBT treatment of children and adolescents, and Cognitive-Behavioral Therapeutic Process, Outcome & Dissemination. Dr. Doyle is co-author of A Practitioner's Guide to Rational-Emotive Behavior Therapy, 3rd edition. She is co-editor of The Journal of Rational-Emotive & Cognitive-Behavior Therapy. She has contributed numerous book chapters on topics such as the treatment of eating disorders, ADHD, and coping with loss. She has presented her research at several national and international conventions, including those of the American Psychological Association (APA), Association for Behavioral and Cognitive Therapies (ABCT), and the World Congress of Behavioral and Cognitive Therapies. In addition, Dr. Doyle has published in numerous scientific journals, some of which include Journal of Social Behavior and Personality and The Journal of Rational-Emotive & Cognitive-Behavior Therapy. She is also the external examiner for the MSc in Rational Emotive Behaviour Therapy at Goldsmiths, University of London.
In addition to her work at AEI, Dr. Doyle is appointed as Adjunct Professor at St. John's University in both the Clinical Psychology and School Psychology Doctoral Programs, where she has taught for 16 years. Dr. Doyle serves on the Board of Directors for The Institute of General Semantics, is a member of the New York City Department of Health & Mental Hygiene Medical Reserves Corps, and served as Membership Issues Coordinator and Ambassador for ABCT.
Dr. Doyle has served as an expert commentator during multiple media appearances spanning ABC's 20/20, Access Hollywood, Channel 2 and Channel 11 News. Dr. Doyle has also been quoted in prestigious publications including The New York Times, U.S. News and World Report, and The Wall Street Journal.