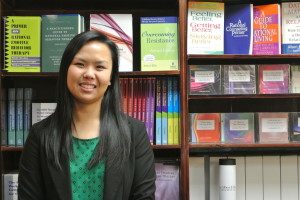 Megan Sy, M.A., M.S. is a pre-doctoral extern at AEI. She received her
M.A. in Psychology at New York University and her M.S. in School
Psychology at St. John's University. She is currently completing her
Psy.D. in School Psychology, with concentrations in clinical
interventions and neuropsychology. Her primary clinical interest and
experience involves treating individuals with acquired and chronic
medical conditions and working with parents of children with
neurological and developmental disorders. She has provided
psychological services to families and individuals with a variety of
emotional and social difficulties and has experience implementing
executive functioning interventions for children and adolescents with
ADHD and learning problems.